Last month I boldly travelled to the big smoke, braving commuters on the DLR and take away food for hipsters, to spend two days at Integrated Live, a digital marketing show in London's Excel Centre.
Absorbing the latest trends in marketing from some excellent speakers, I bring back what I believe are the most important points from their talks – There is no end to my commitment to RI customers!
International Busking Day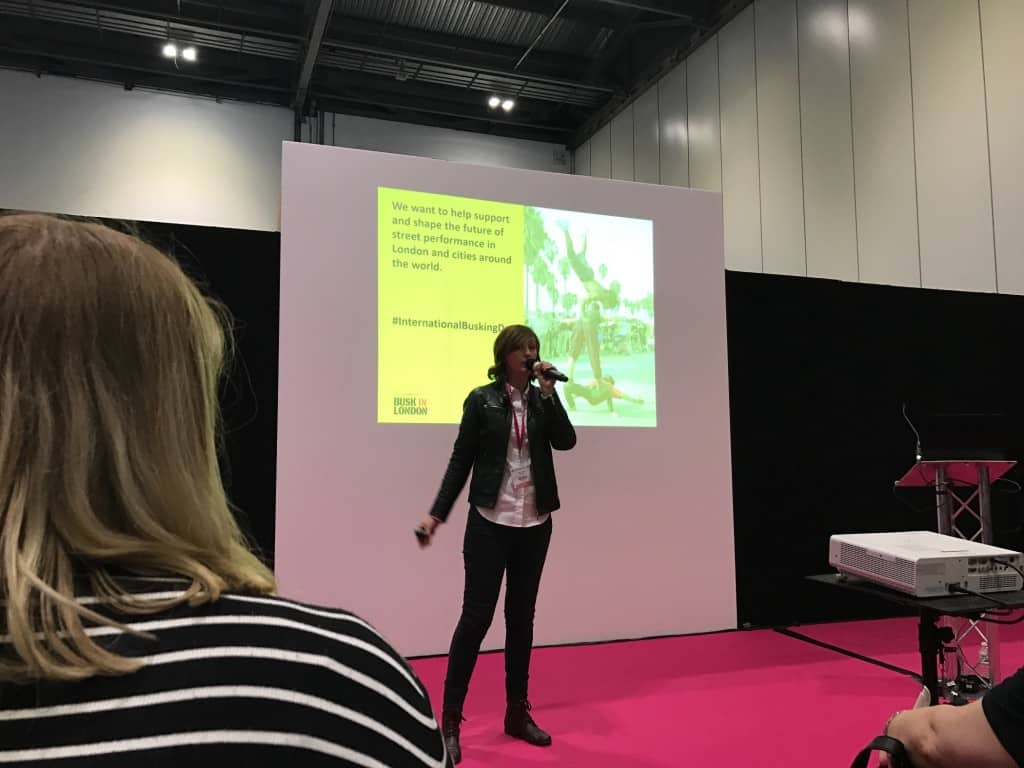 Julia Jones (@DrRockUK) – How something as simple as a hashtag could unite ordinary folk and beloved rock stars to help build momentum around a single event, International busking day.
Use hashtags
Get influencers involved
Timely posting around trending topics

Sent out a promotion package with the hashtag and instructions how to promote to others

Keep the idea simple and easy for people to get on board
How to use the Psychology of Language to Boost ROI on paid search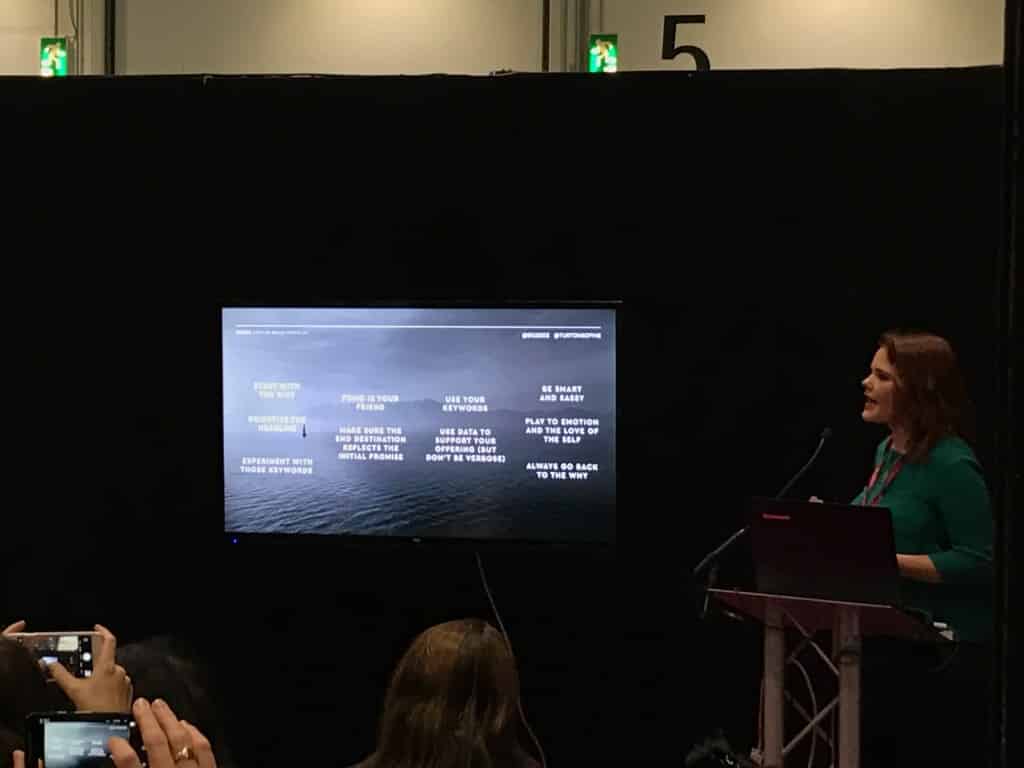 Sophie Turton (@TurtonSophie) – Tweaking the language you use to encourage more people to click through and convert on your Google Ad.
Start with why – Simon Sinek 'customers buy why you do it'
Remember first and last pieces of content we see
Include your keywords

Solve a problem – Target the issue as well as the solution

Customer: Think about what they love and hate and who are their best friends and enemies
Add in reviews directly to ad content. Sometimes Google will automatically pull through reviews
Use site links to testimonial pages
"Most people would rather avoid loss than acquire gain"
Insert urgency
Add Google countdown customisation in advert – Increased CTR by 32%
Repeated messages are more likely to believed
Landing page (on site) must mirror advert
(A similar presentation of Sophie's on slideshare)
What Works? – (Video) Marketing in 2017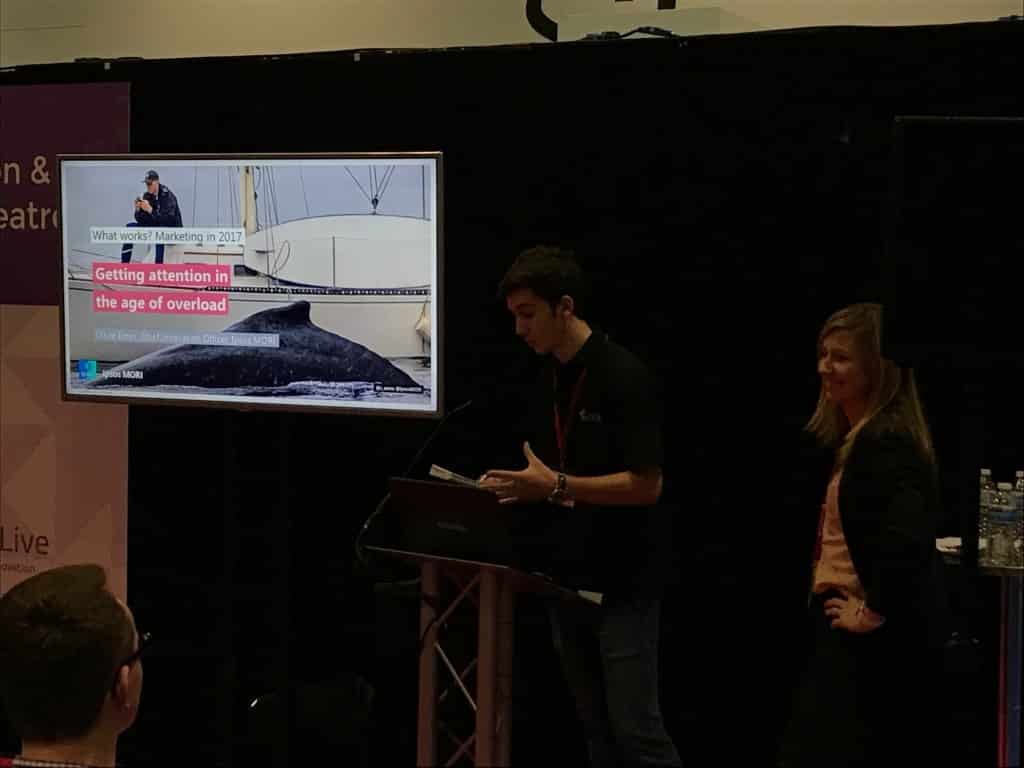 Claire Emes (@C_emes) – How to make video more effective to stop people skipping the ad or bouncing back to search.
Attention decrease from 12 to 8 seconds – Less than a goldfish!
If you don't look like an ad and you won't get skipped

Showing your brand early in a video makes people skip, unless it's essential to the story

Use sound to break through as audio bigger impact than visual
(however) 85% of Facebook ads are 'listened to' with the sound off – Use subtitles!
Time matters – What's the greatest idea in 5 seconds? Before they skip or bounce
Storytelling Content – The What, Why and How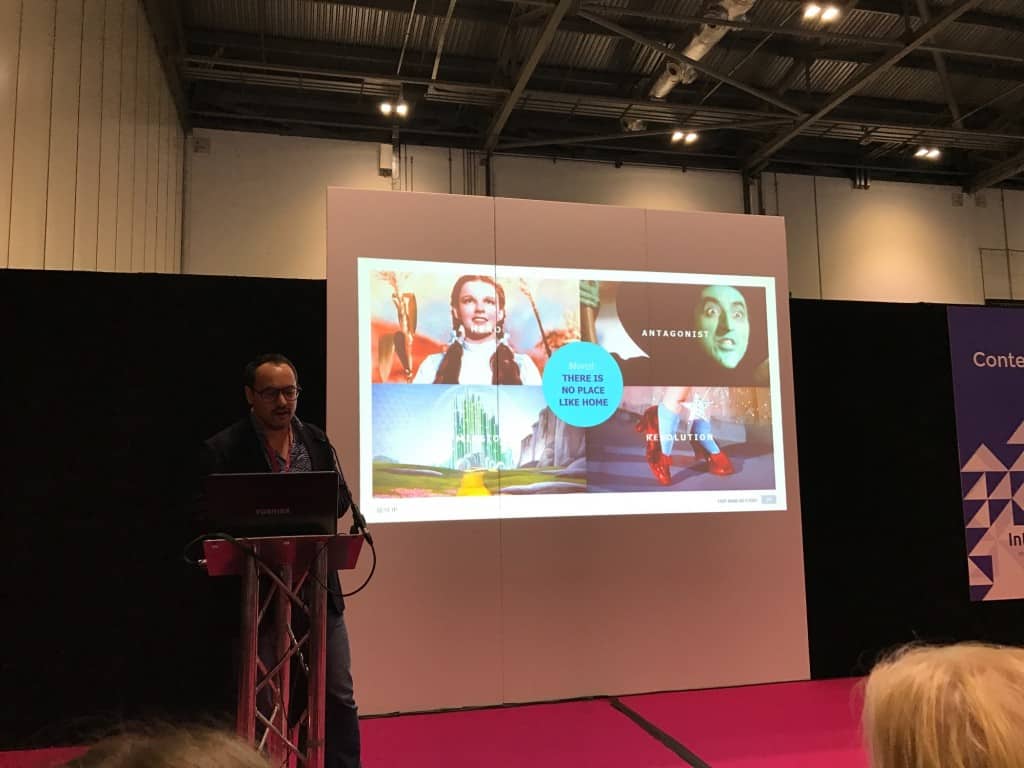 Ed Woodcock (@edwoodcock) – Brilliant presentation on how to write more compelling copy – Make it a story.
A story needs a Hero, an Antagonist (or monster), a Mission and a Resolution
The monster is the problem/challenge and the hero is your brand/product
Kurt Vonnegut on the Shapes of Stories (good video, worth watching)
All stories have a dramatic conflict (Sid Flickr) – Find the conflict!
Embrace the dark side in story telling
Pics or it Didn't Happen – The Power of Infographics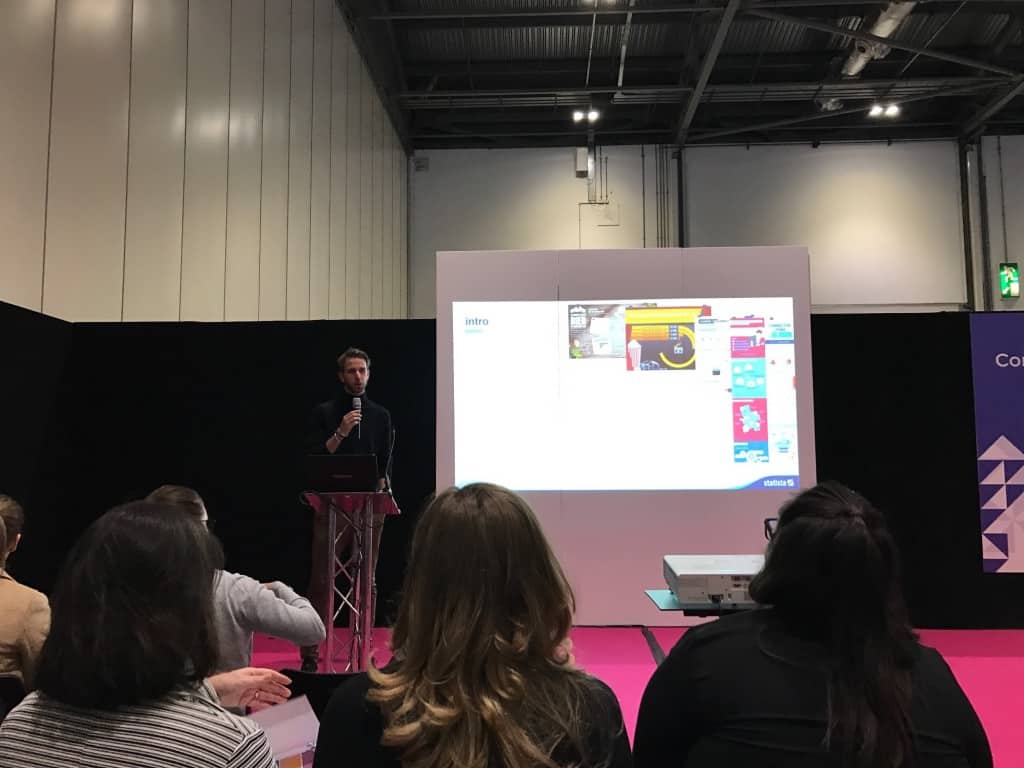 Robin Hüdepohl (@robinhuedepohl) – About combining text with visuals to make your concepts/sales pitches quick to understand and easy to remember.
People process visual information 60,000 x faster than text

Interplay between text and images will unfold the power of the story
A Facebook campaign, how we got results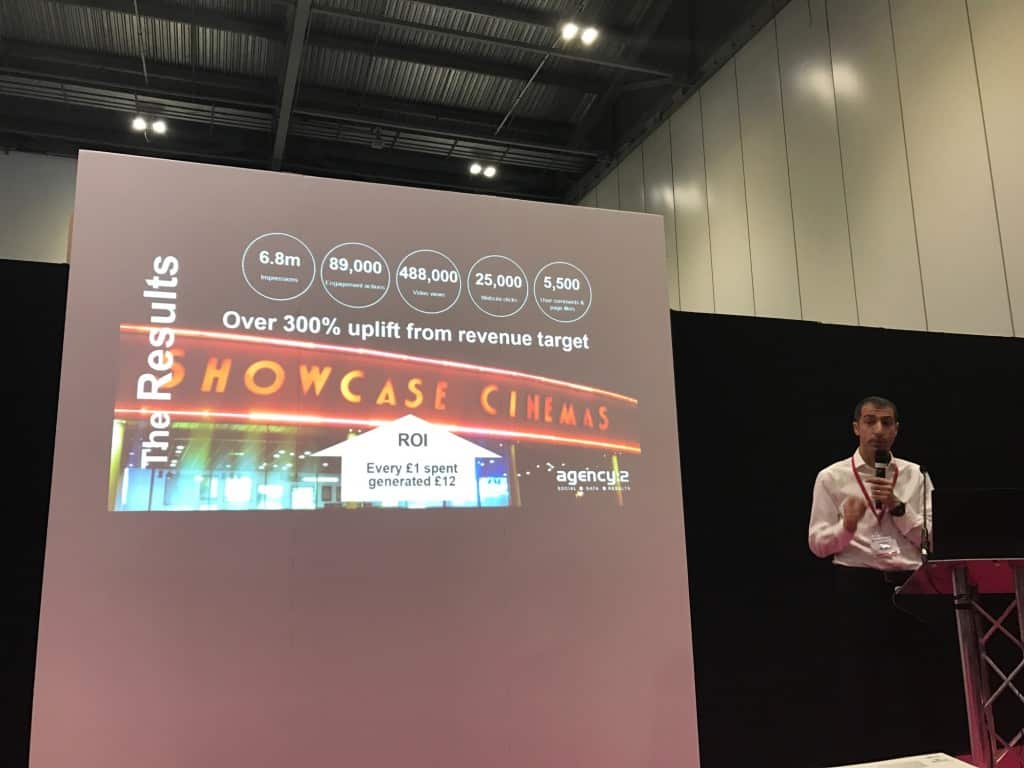 Joel Davis (@joeldavis_) – A simple breakdown of their ad campaign for the new Thomas the Tank Engine film and what worked best for them.
Video drives sales
The more targeted the ads, the cheaper the CPM (Cost Per iMpression)

Ad retargeting (showing the ad to people who visited the website) is incredibly important. In Cinema example people book within 48 hours of the show

10-13 seconds is ideal for Facebook video
Important numbers to track – Cost/Sale, Sales generated
What works to drive social engagement – Ask questions, run competitions
The Rise and Rise of Editorial Video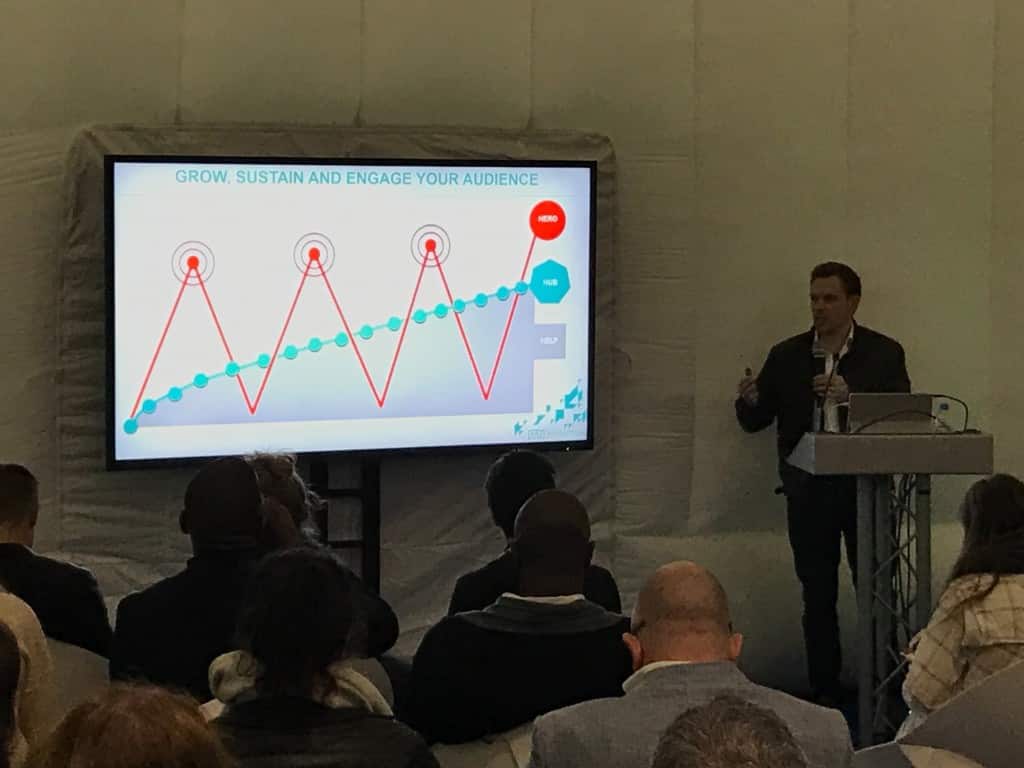 Simon Baker (@simonthebaker) – Creating video that people want to watch
How to grow, sustain and engage an audience – Produce lots of Help content (long lasting and niche/specific). Add in Hub content (topical, short shelf life) then sprinkle with your Hero content (big ad/sales)

Find sweet spot between audience passion and brand positioning
Content checklist: Related to a topic?, Do you add value? Do people desire to see it? Is it right for the platform?
Plan editorial agenda around current topics.
How to Listen: The Art of Not Making Noise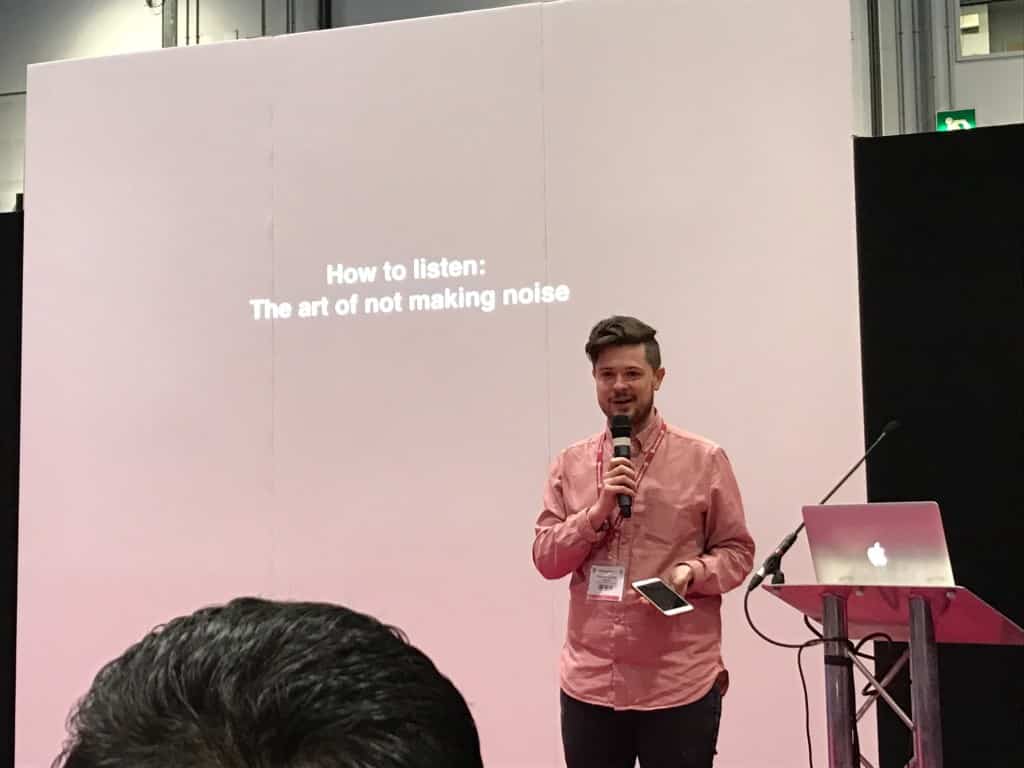 Samuel Goudie (@sgoudie) – Not only should you listen, but you should listen to people whose opinions differ from your own. Sam was an engaging speaker
"When everyone is shouting no one is heard"

Don't block out opinions counter to your own. Actively seek out other people with different opinions