Ben is joined by Benjamin Catley-Richardson (Brand Clear) to share how to be clear on your business brand. We walk through how to be easier noticed, easier to remember and easier to choose.
(more…)
Article from Smashing magazine on logo design
'Why did you start your company? If you can get to the heart of why they went into business, you'll be able to create a logo that feels more genuine to that original mission.'
The post focuses on designing a logo (from a web developers point of view) but has some good questions to ask yourself when planning your website and marketing too.
Also worth checking out Branded in Memory, a site that looks at how people remember 10 of the strongest logos around.
Ben Kinnaird
January 26, 2020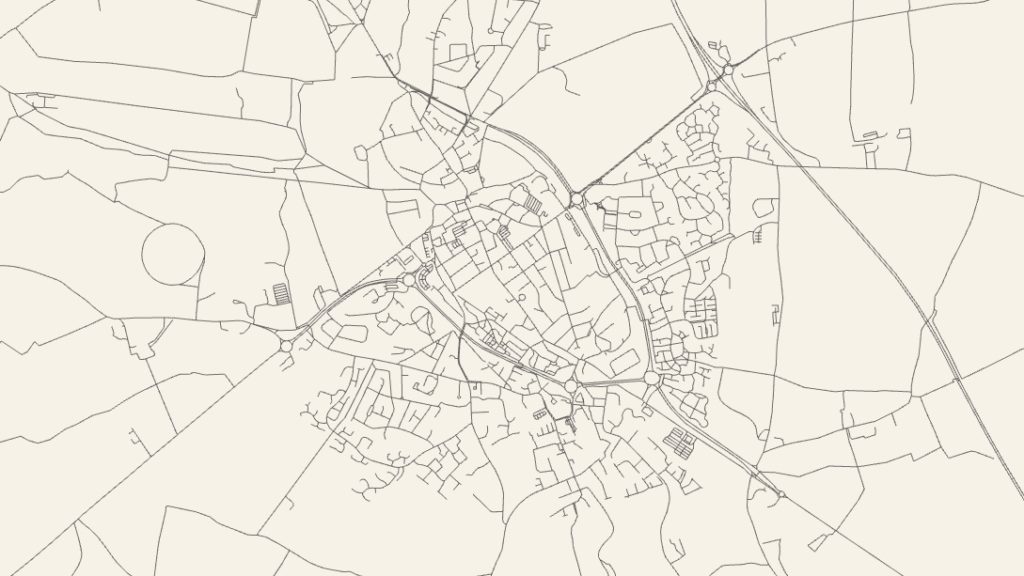 Related to a previous post on Interactive Maps here's another mapping tool but this time for some visual fun. The City Roads website uses OpenStreetMap data to produce a simple black and white map of all roads in a given town.
Via Daring Fireball
Image: Cirencester town captured from the City Roads website.
Jack Mccaughtrie
April 23, 2018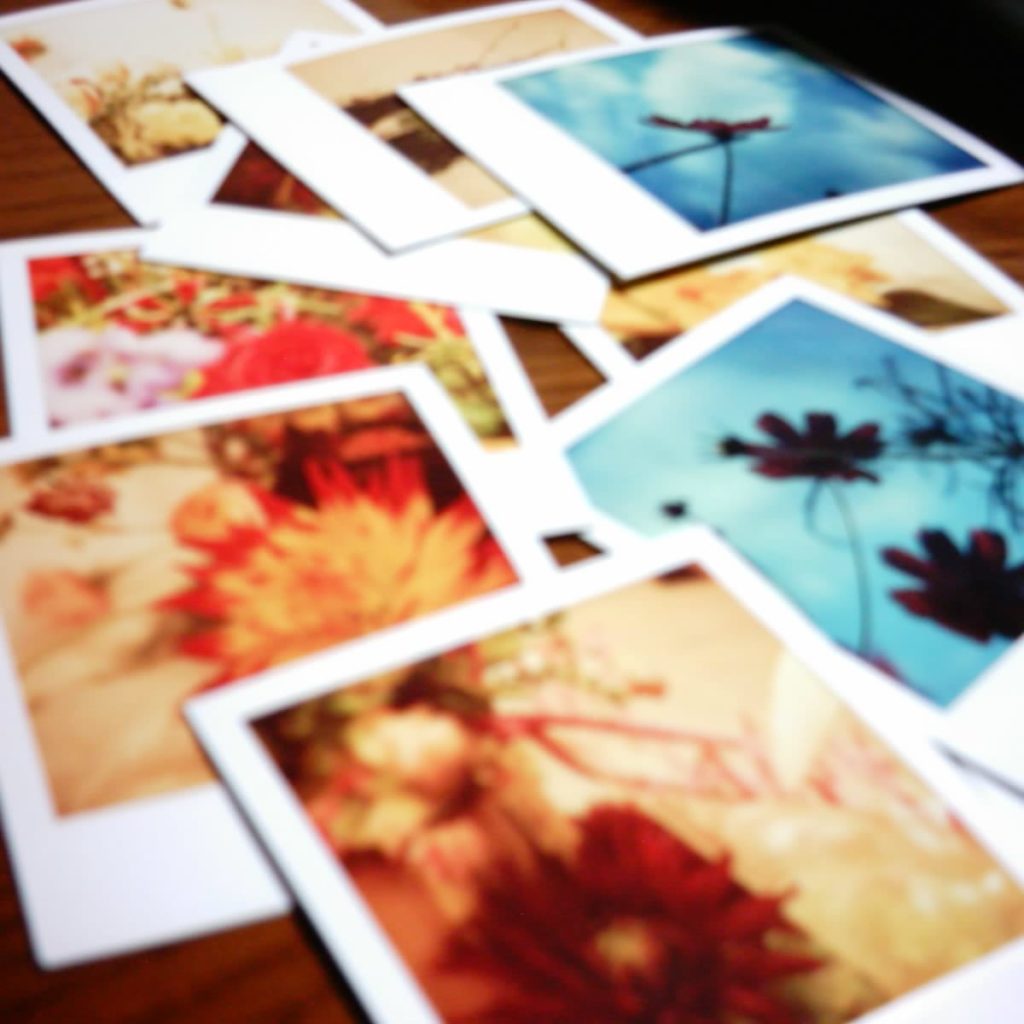 All content has to have a visual element and the reason being is far more than simply catching someones attention.
There has been a shift to providing value and having purpose to your visual content, with photos and videos featuring heavily in digital marketing strategies.
Photos and video hold more weight than text, they are remembered easily and encourage audiences to interact.
We all see posts using stock images on social media and in blog posts that are only there to fill a blank space. Don't get me wrong – there will be instances when there is no other option to use some sort of stock photo.
Taking the time to consider the value of images to best reflect your brand and have the desired impression is time well spent. Imagery should feature in all of the content that you post online, therefore using photos, videos or infographics that help you to tell the story are essential. It may take a little time to plan and gather the right images that you require.
So, what is the best visual content?
Building a bank of photographs across all of your activities will help to make life easier. You will then have a series of images you can select when you need to.
Here are a few things you can should have photos of:
Your team
Meeting with clients
Products or delivering a service
Events / expos
Seminars that you deliver
Authenticity is key with everything online, helping to build credibility around your team and brand so it is important that images are yours. Grabbing the attention of your audience and leave a lasting impression should be your objective.
Moving away from the staged corporate imagery helps to bring personality to your marketing.
When thinking about the type of visual content that will work best for you consider these areas:
Can you demonstrate what it is like to work with you.
Provide an insight into the environment you have created.
Think bigger than photographs – infographics are an ideal way of communicating hard hitting topics in an easily digestible format. Piktochart is great tool to use to create your own infographics.
Image credit: Polaroids by Minidigi Kadorin on Flickr
Clare Harris
January 23, 2018
Ben and Al discuss whether marketing has lost it's personal touch, LinkedIn tips and Website design trends.
If you have any feedback, ideas or topics you'd like covered on our podcast we'd love to hear from you. Please get in touch via our contact page, leave a voicemail on 0800 881 5805 or mention @RatherInventive on Twitter.

Something Inventive is an entertaining and lively podcast on creativity and the web. Subscribe on Apple Podcasts or search for 'Something Inventive' in your favourite podcast player.
---
Simple marketing tasks to act on right away. Each task includes examples, downloads or the steps needed to complete it, plus a big button to tick it off when you're done. Sign up for a free 30 day trial at ticked-off.com with just your name and email and no credit card.
Show notes
183 degree fish eye lens

Google Home Mini

Apple HomePod smart speaker

Keep Your Word blog

Companies forget that they are selling to people
Marketing automation gone OTT
Remarketing targeting products you've already bought!
Rework – 'Ignore this book at your own peril' Seth Godin

#Podvert – internetfuture.com/social-media-training
The Hosts
Al Osmond (@inventiveal) – An unusual mix of logical thinker with a creative eye
Ben Kinnaird (@benkinnaird) – Knower of Social Media, SEO and 'the Web'
Be part of the show
Tweet a service or product you'd like to promote, mentioning @RatherInventive and the hashtag #podvert and we'll read it out over the coming episodes
Thanks for listening!
—
Audio edited by Donalize – 'Goofy Vocal Groove' intro music by Dave Girtsman – Image Credit: My What A Big Nose You Have by Gavin Mawditt – Gift of the Gav
Subscribe on YouTube, Apple Podcasts or Android.
Ben shares the experience of his first podcast interview and joined by Al they talk about logos and how people remember them plus they dive into the new Apple Safari feature 'Intelligent Tracking Prevention'.
The sponsor for this episode is the Ticked Off Marketing Checklist. It empowers you with marketing resources, advice and guidelines in a simple, step by step process – And it's free.
(more…)
Designer and branding expert Tim Masters and I talk about the importance of honesty in brand and why he started his blog.
Find Tim and the team @MastersTim or visit mastersdesignandbranding.com.
Recorded on Skype with my new Mic.
After receiving an intriguing promotional book called "I didn't know they could do that" from Print Strategy I wanted to find out how well it's been working for them so got in touch with MD Rob Newton1. We also talked about the future of print and how it's beneficial to modern marketing.
Follow Print Strategy on Twitter @printstrategy or visit their website printstrategy.eu.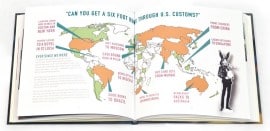 —
1. This is my first Skype interview, I've love to hear what you think of it on Twitter @BenKinnaird.