Subscribe on YouTube, Apple Podcasts or Android.
Ben talks with Jonathan Mahan from Bombbomb on how video improves business and gathers some tips on how to get comfortable on camera.
The sponsor for this episode is 34SP. A Fast, Secure and Managed WordPress host based in the UK. Visit 34sp.com and use the code WPINVENTIVE at checkout to get your first three months of hosting completely free.
---
(more…)
Subscribe on YouTube, Apple Podcasts or Android.
Based in the United Arab Emirates, Lubna Forzley-Badr shares how she disrupts corporate businesses through the art of storytelling and creative a business narrative.
The sponsor for this episode is 34SP. A Fast, Secure and Managed WordPress host based in the UK. Visit 34sp.com and use the code WPINVENTIVE at checkout to get your first three months of hosting completely free.
(more…)
Subscribe on YouTube, Apple Podcasts or Android.
Ben speaks with Ben Everard from The Ideas Bureau on his approach to problem solving and the steps he uses to overcome them.
The sponsor for this episode is Inventive People. Get 20% off first order with the code INVENTIVEPODCAST.
(more…)
Clare Harris
March 26, 2019
Subscribe on YouTube, Apple Podcasts or Android.
Ben catches-up with Alex Galviz, who is one of the top influences on LinkedIn in the UK. She has co-created an incredible global network of events called LinkedIn local and encourages people to communicate with authenticity.
This is a recommended listen if you want to up your game on LinkedIn.
(more…)
Clare Harris
February 5, 2019
Subscribe on YouTube, Apple Podcasts or Android.
In this interview Ben chats with Michelle Evans on how developing a marketing funnel can take your from simply surviving, to SOLD OUT.
Michelle takes us through the steps of developing a funnel from understanding your audience before jumping in to develop a funnel that will nurture more customers into working with you.
(more…)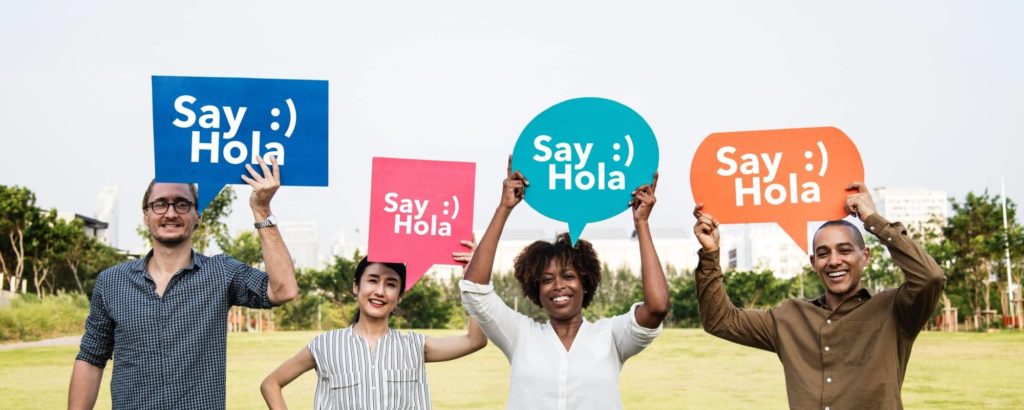 How do you ask for feedback from your customers?
I don't mean to sound negative but, these days, in this saturated business environment, only those businesses who listen to and act upon the feedback received from customers have any chance of succeeding. It is this feedback that gives one company the edge over another.
But how do you ask for feedback?
Look someone in the eye and ask them what they think of your service or product, and they are likely to say something along the lines of 'wonderful, fabulous, best bacon roll I've ever tasted' or something similar.
But are they being truthful?
No one likes to give negative or 'constructive' feedback directly. Many people are just too polite or too busy to criticise openly. Saying everything is 'fine' is easy, even if it's untrue. I do it myself, all too often, and then kick myself for not giving that business the opportunity to grow and improve. If customers answer the same way – that everything is 'great' or 'lovely' every time, there's nothing you can do with that. There's no room for improvement.
You need to know that your coffee tastes weak or your web design is not up to scratch, otherwise you'll start to lose business and you won't know why. But more importantly, you need this feedback to convince new customers to buy from you. They don't know you, your product or your reputation – why should they buy from you? A good review can explain why your product is the best and remove all doubt from a potential customer's mind.
So, what can you do, as a business, to ensure that you get the feedback that really matters? You improve by asking the right questions, of the right people, at the right time.
Let me introduce SayHola, an independent review site that allows your customers to feed back to you. A SayHola review can tell you why customers decided to buy from you, how they use your product and most importantly, why they love it. By adding this to your website, you can improve conversion by showing you understand your customer's needs.
Simply sign up with SayHola, send your customer a request to review with the link, which they click on to leave feedback about your business. Really, it couldn't be simpler. It gets straight to their inbox, and they leave an honest review, and you can receive the feedback that really matters.
Here's the process:
You send your customer to SayHola and they click on the thumbs up or down to say if they are happy with your service.
If they pick thumbs up, they are then presented with the opportunity to write a testimonial for you. If they select thumbs down, then we change the question slightly to ask how to improve the experience.
After they submit their feedback an email will then be sent to you with the details of and rating of the review which you can choose to share publicly.
If you also use Google My Business, Facebook or Twitter then your customer will be taken to another page to provide additional reviews on these services.
If you want the opportunity to ask for your customers' views on your service or product, then sign up for a free trial of Sayhola.
Subscribe on YouTube, Apple Podcasts or Android.
In this interview Ben had a really nice chat with Rocky Romanella. He has over 40 years experience in retail, franchising and leadership development and now has a few stories to tell which you'll find in his book Tighten the lug nuts.
We really enjoyed listening to Rocky has to say and we think you will to.
(more…)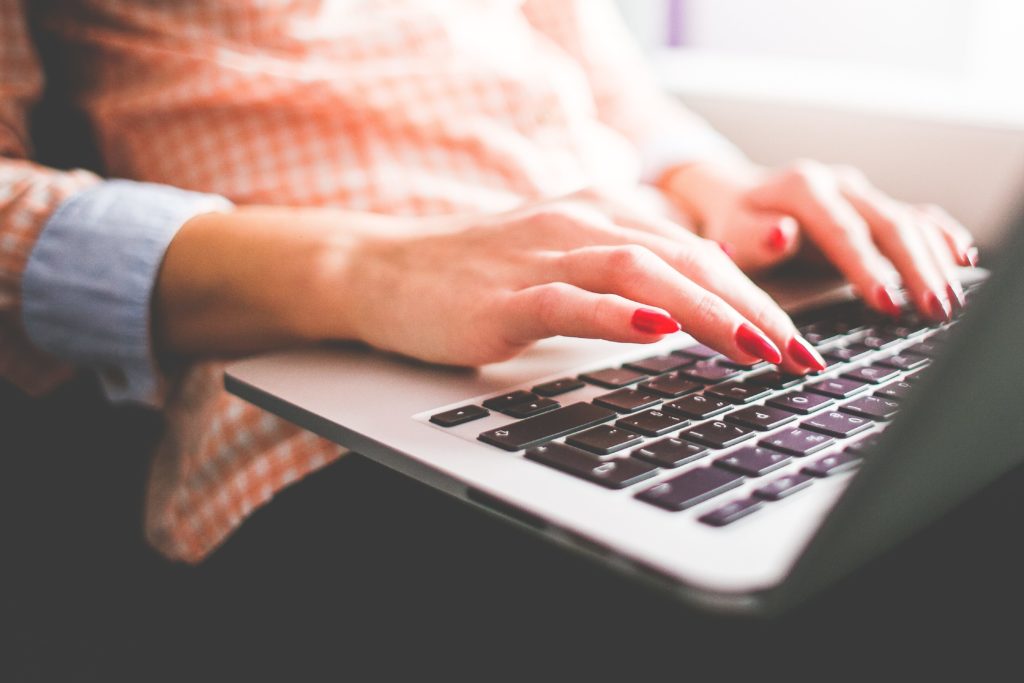 How can you compete with the online market but still provide a personal service? Despite being seen as old hat; regular, relevant blogging can perform well for you.
As we strive for faster, better connected, portable technology the world of business is rapidly changing and more of us are dipping online for our every purchase. Organisations are losing the ability to meet customers face to face to build genuine rapport, to create a memorable service and add that personal touch. Yet, it might surprise you to know that many of us still seek friendly, personable approach from the platform of our online avatars.
Here are three ways blogging could help your business:
1. You build trust with your customers
Whether it's an informative article or a more informal account of what is happening in your business. The more information you share online through articles on your site, the more this will help capture your audience. By writing and sharing something of true value you are instinctively building trust with your customer by proving that you know what you are talking about. You could even start a conversation with your customers by asking your readers a question or by simply allowing them to feedback and comment on your posts. Allowing you to build a rapport and gain valuable feedback and an insight into what your customers are looking for.
2. You can become an industry leader in your business
Informative and educational articles are where you will capture today's audience. If we want to know something we ask Google, from 'how to fix our washing machine' to learning how to perfect a certain recipe in a matter of seconds. By sharing helpful tips and tricks, insider knowledge will make you more memorable and possibly prompt a return visit or even a recommendation. In taking the time to share this information your business will gain more credibility when you are competing against the bigger more corporate businesses.
3. It can boost your SERP (Search Engine Ranking Position)
Uploading regular, valuable content to your website will also help boost your website up the Google ranks. Search engines favour sites with fresh, relevant content as it increases the amount of time that is spent on the site, reduces the bounce rate and increases the number of pages visited per session. What better way to create regular content than blogging. It provides new content for the search engines to index whilst providing those all-important keywords to increase your visibility online. Don't forget all of the content you are gathering could be translated into a video at a later date!
Not sure where to start and need some inspiration for own blog?
If you love the idea of a blog but don't feel confident in your writing skills – or simply don't have time – then you should consider whether a professional writer can take the stress away and help keep you on top of your content schedule.
Our Rather Inventive copywriters have worked in a range of different industries and sectors, such as interiors, education and engineering and they regularly deliver unique and relevant content suitable for each of our customer's markets.
Here's are a few of our clients who use blog articles as a key element of their marketing:
Building relationships with your customers can only lead to success, so it's worthing investing in.
Image courtesy of Pexels
Subscribe on YouTube, Apple Podcasts or Android.
Ben met Gina during a demonstration of how to make a fermented tea called Kombucha, at a small food fair run by River Cottage down in Axminster. He was fascinated by the process of this magical gut reviving drink but also in her passion and clarity of the presentation.
Ben caught up with Gina a few of weeks later to find out about her company Wild Fizz and how she got started. Gina's story and openness on her business are well worth listening to.
(more…)
Louise Kinnaird
June 20, 2018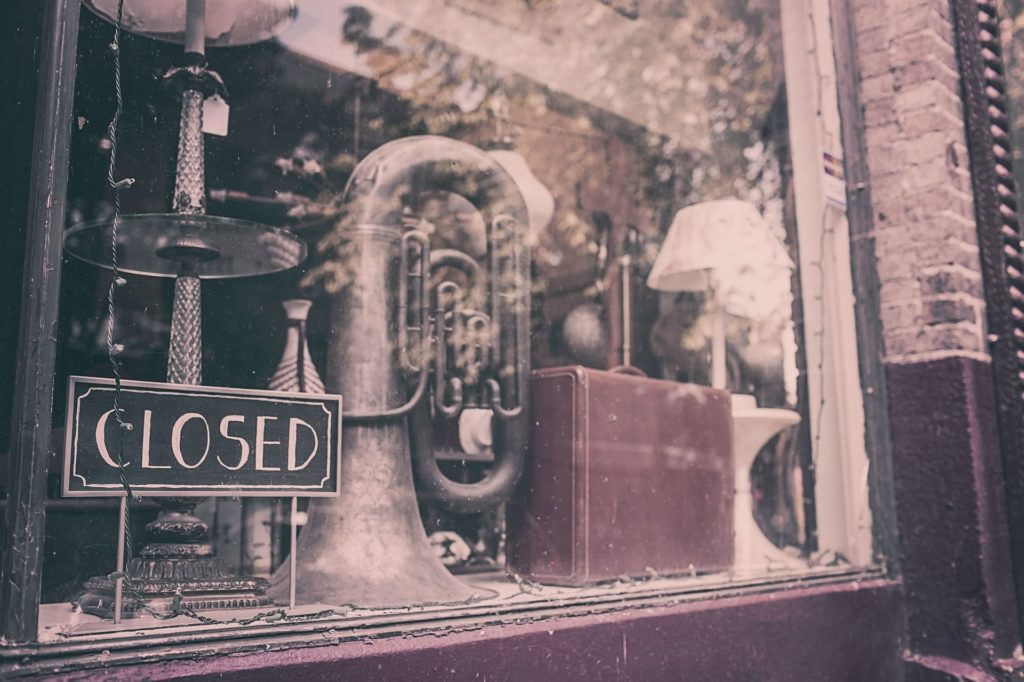 You go to your local town to do some shopping. One shop entices you with its window display, and you head for the entrance. Only to find that the door is jammed, and you can't get in. You can see people in the shop, but no matter how much you try you cannot access that store. Eventually, someone comes to the door and mouths through the glass that the shop is closed. You come back the next day and the situation hasn't changed. Would you be frustrated? Would you shun that shop forever more and go somewhere else?
So why would you think that your website is any different? You may be proud of your new site, with its branding and its colours, even its poetic and whimsical copy. But does it actually work?
Your website is the face of your company, and you don't want to give the wrong first impression. Perhaps one of the buttons lead to an error page, maybe the images don't load, or worse – the website displays that annoying 404 message. There is just too much competition for your customers to turn to, so don't give them a reason to go.
So, what are the 3 main reasons you could be sending your customers to your competitors?
Inadequate mobile optimisation
In 2017 mobile shopping became the most popular method of shopping for consumers with research from the Consumer Technology Association (CTA), showing that smartphones were the devices most used by consumers for online shopping, at 41%, during the 2017 Black Friday weekend. And this trend is set to rise with a research report from OC&C Strategy Consultants, Google and PayPal forecasting that around two-thirds of online retail in the UK will be via mobile by 2020.
It's important for the survival of your business that you adopt a mobile-first mentality. This means, at the very least, checking that your website is optimised for mobile use but ideally ensuring that your visitors' experience of your site is as good from their mobile as from a desk or laptop.
If your website is not mobile responsive and doesn't proportionally resize to different size screens or you don't have a mobile version of your site, that's not going to go down well with those customers who shop from their mobile. Indeed, statistics show that 40% of users will click over to another website if they are not satisfied with their mobile experience or have difficulty completing a mobile transaction.
Slow website speed
I remember the days of dial-up. Minute upon painful minute of waiting to access the internet. These days everyone is impatient, and most of us won't wait even 2 seconds for website content to load. And a study by Kissmetrics shows that 40% of us will abandon a site entirely if it takes longer than 3 seconds.
But it's not just our impatience that is driving this behaviour. A fast website is the sign of a professional and reliable enterprise and having to wait longer than 10 seconds means a site is unworthy of our attention. We relate speed of loading to efficiency, trust, and confidence. But, we relate having to wait with incompetence, insecurity, and to a lack of credibility. The impact of this can be catastrophic for your business. And there is proof in that pudding with some of the biggest companies testing this out. Amazon's tests showed that if they slowed down by just one second, they would lose $1.6 Billion every year.
Find out why your website is taking its sweet time. For example, slow-to-load mobile pages could be the result of a large number of javascript files and plugins. Image file sizes could affect it too. Look into it and fix it or find someone who can. The impact on your business is just too drastic to leave it to sort itself out.


Test the speed of you website on Pingdom, you should be aiming for under 2 seconds.
Poor User eXperience (UX)
We expect a seamless experience when visiting a website. It has become a basic requirement across all platforms and devices, and a site that doesn't conform to this standard doesn't stand a chance.
If your website delivers good content and clear conversion opportunities you are maximising your chances of conversion – a recent study from Forrester Research showed that a user-friendly website could raise your conversion rate by up to a 200%.
If, however, you are trying to entice with over-the-top, eye-catching trashy content and/or inundating your visitors with newsletter sign-ups and in-your-face ads, you're simply going to annoy more people than you attract.
Instead, avoid the garbage. Make the buttons tap-friendly by making sure all buttons, links and calls to action have the appropriate size and margin to prevent errors. Ensure users can tap-to-call. Use infographics and videos rather than reams of text to relay your message. Make it easy for users to navigate, read and tap on menu items.
You need to know your site works, and that all the functions work as designed, and you also need to make it easy for users to navigate and use your website. Otherwise, you might be inadvertently encouraging your customers to go elsewhere.
Your website is the way people buy your product or service, and this is becoming increasingly the case with more sales happening online than ever before. You have only seconds to influence your visitors so ensure that they are accessing a high-speed website, optimised for mobile use and that they are presented with an excellent user experience.
Make sure your customers don't have to struggle to access or find your products or services, because with the highly competitive nature of eCommerce, your customers will not hesitate to go elsewhere if even the slightest headache arises, and this comes at a considerable cost to your business.
Image courtesy of Pixabay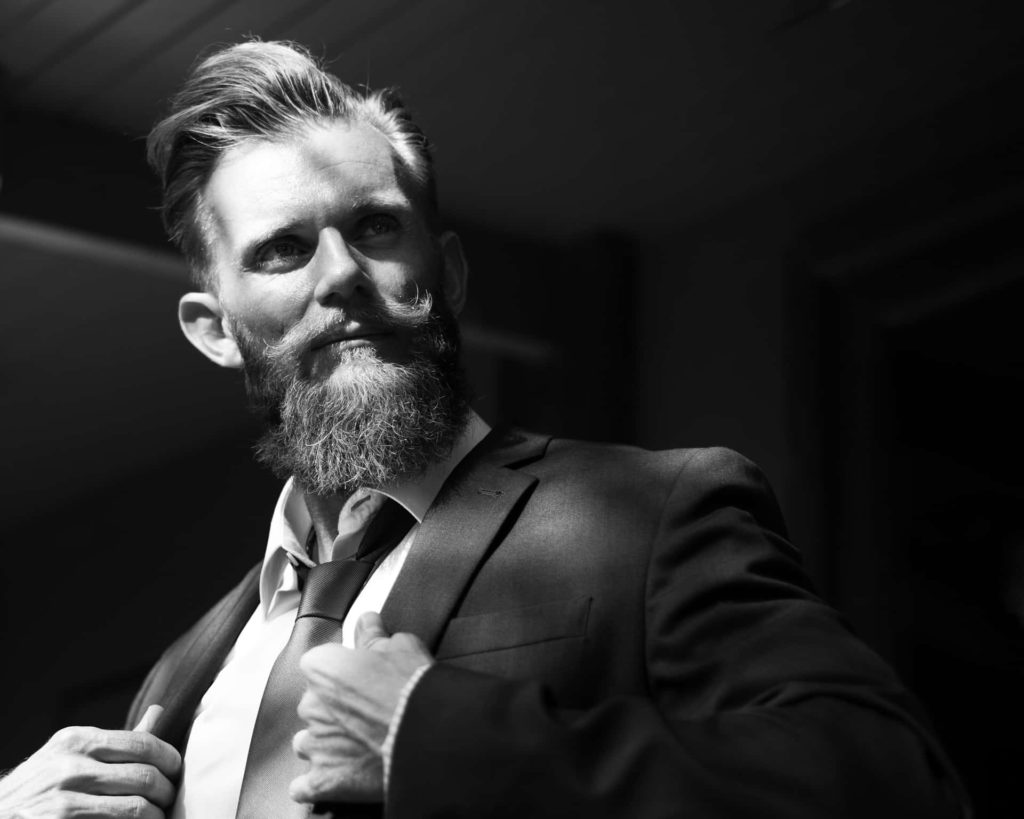 There are plenty of reasons why brands and businesses fail, don't let a lack of differentiation be your failure. Make yourself memorable and you will stand out.
The last thing you want is to be forgotten as soon as you've met a potential client. You want to remain in their head for as long as possible so that if they ever need your service or product, you'll be the first to mind.
Whether you're simply networking or actively selling something, you want to know that you won't be forgotten as soon as you walk away. So, how can you be memorable?
1. Don't try to be better, be different
There's little point trying to be better. Everyone is trying to be better. Whether it's being more efficient, more sophisticated or more professional, there will always be someone who does this better than you. It's just too difficult to make an impact this way.
Instead, do what you can to stand out from the crowd – do things differently to what everyone else is doing.
How do you make car parts interesting and different? I hear you ask. Or personal finance? Just take a look at Brittney Castro, who raps about her niche – personal finance! If she can do something different with a subject as dry as personal finance, then you can certainly put an interesting spin on your photography, website development or kitchen design business.
Think Apple. They don't do anything particularly better, but they do things differently. They don't do what every other mobile device company does. They forge their own path, and people love them for it.
You may think it a bit risky to try to do things differently with your business. After all, you may put people off with an off-the-wall approach, right? But, in a world where an abundance of choice is available for everything we could possibly need or want, the only way to stand out is to do things differently.
2. Don't follow the herd
Closely related to 'doing things differently' rule is to show your individuality. We're all unique. We have different lives, different backgrounds and different connections. So, when we create a business around our unique experiences, skills, and values, our brand or business should be unique too. Yet, there are so many doing the same things. They're scared of showing their real selves.
Trying to hide the traits that make you unique will not make you memorable. Yet, we do it to blend in, much as we did at school, where to show our uniqueness meant certain harassment. But if we want to be memorable we can no longer think this way.
Richard Branson is one for showing his uniqueness. His many crazy publicity stunts, such as attempting to fly around the world in a hot air balloon or drive across the English Channel in an amphibious car wearing a tuxedo, as well as his non-conventional approach to business, has earned him the name of being one of the world's best-known entrepreneurs.
We must strive to celebrate our uniqueness. Do crazy stunts, wear colourful stripy socks to work, grow a perfectly trimmed beard if that's what you want to do. Wear flowery dresses rather than a neat boring suit. Share what makes you different, unique and human and you will be remembered.
3. Show your passion
Show the love you have for your work. Positivity and passion speaks volumes and if you have a real, honest enthusiasm for your work, you will not easily be forgotten.
Showing passion is a huge advantage for a business competing in a crowded market. If you're passionate about what you do, and you show confidence in how you express it – you'll stand out.
4. Be synonymous with a niche
I used to call myself a copywriter, which encompasses many different types of work. People would glaze over, either with boredom or with a lack of understanding of what a copywriter actually does. But for the last year I've been predominantly doing business blogging, which is what I love doing most of all. So, I now tell people this is what I do. It gets me a lot more attention because it's so specific. It doesn't mean I won't do general copywriting but I specialise in blogging – and have lots of enthusiasm for it.
When you're telling people what you do, be specific. Be synonymous with one thing in your field. Be a champion for a niche category in your industry. So instead of being a photographer, be a newborn baby photographer. What you call yourself defines how people will remember you. Don't tell people you work in marketing, that's a very broad subject. Tell them you are a branding expert. To stand out from all the other marketing people you have to define yourself by your area of expertise. Put yourself in a different box to everyone else in your industry and you will be more memorable.
5. Be a good listener
Your customers crave attention, we all do, and we all want to feel like we matter. By showing your interest in learning about them and their lives, hearing their aspirations and their ideas, you are telling them that they matter, and you will stand out from the crowd as someone who really listens.
People can smell a fake a mile off so if you're pretending to listen, when in fact you're just waiting for the next opportunity to speak, you are like the majority of people – and therefore will not be memorable. Show an interest in what others are saying and think about your response. People appreciate sincere conversation.
These days the key to getting attention in the business world is to be remembered. You want to be the name at the front of people's minds and on the tip of their tongues. So, distinguish yourself from the crowd, make a powerful impression and stick in the memories of people you meet. Present yourselves in such a way as to be unforgettable.
Image credit: Pixabay
Jack Mccaughtrie
April 23, 2018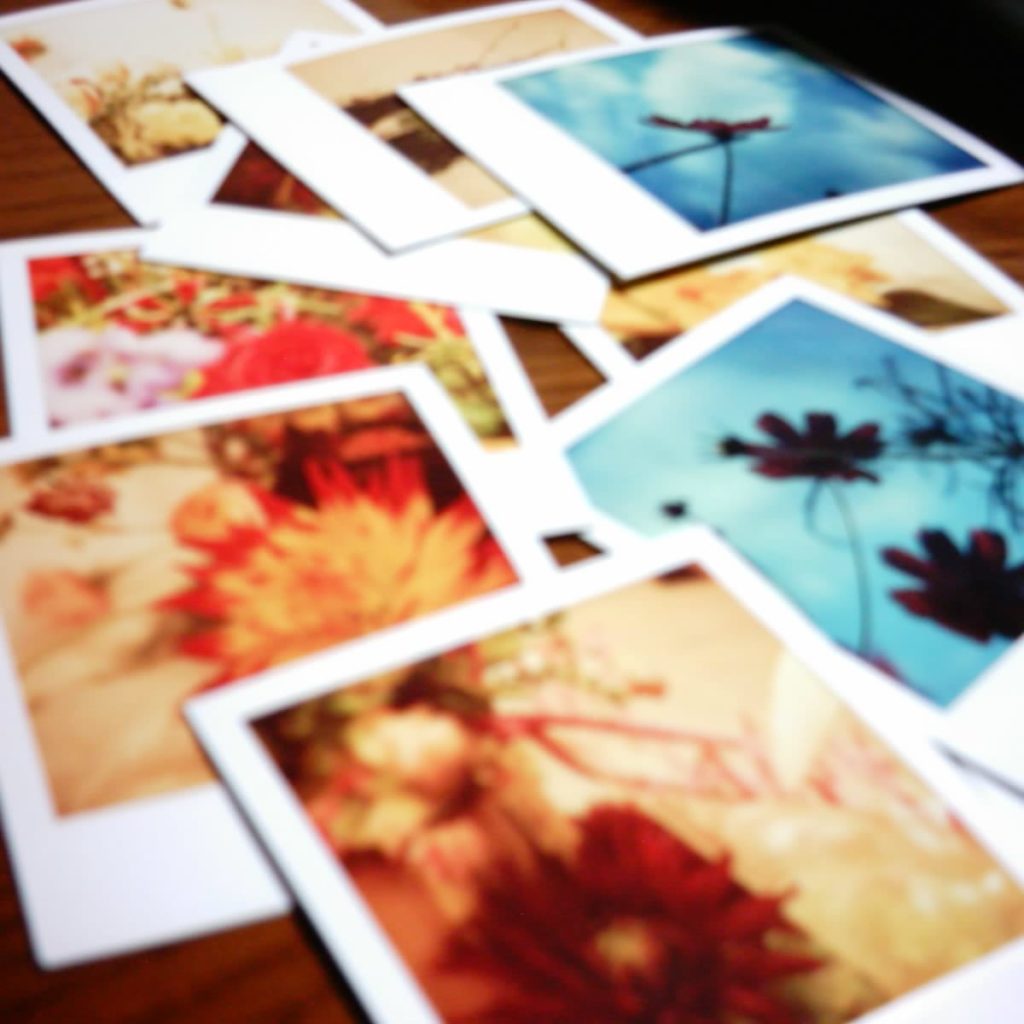 All content has to have a visual element and the reason being is far more than simply catching someones attention.
There has been a shift to providing value and having purpose to your visual content, with photos and videos featuring heavily in digital marketing strategies.
Photos and video hold more weight than text, they are remembered easily and encourage audiences to interact.
We all see posts using stock images on social media and in blog posts that are only there to fill a blank space. Don't get me wrong – there will be instances when there is no other option to use some sort of stock photo.
Taking the time to consider the value of images to best reflect your brand and have the desired impression is time well spent. Imagery should feature in all of the content that you post online, therefore using photos, videos or infographics that help you to tell the story are essential. It may take a little time to plan and gather the right images that you require.
So, what is the best visual content?
Building a bank of photographs across all of your activities will help to make life easier. You will then have a series of images you can select when you need to.
Here are a few things you can should have photos of:
Your team
Meeting with clients
Products or delivering a service
Events / expos
Seminars that you deliver
Authenticity is key with everything online, helping to build credibility around your team and brand so it is important that images are yours. Grabbing the attention of your audience and leave a lasting impression should be your objective.
Moving away from the staged corporate imagery helps to bring personality to your marketing.
When thinking about the type of visual content that will work best for you consider these areas:
Can you demonstrate what it is like to work with you.
Provide an insight into the environment you have created.
Think bigger than photographs – infographics are an ideal way of communicating hard hitting topics in an easily digestible format. Piktochart is great tool to use to create your own infographics.
Image credit: Polaroids by Minidigi Kadorin on Flickr
Ben Catley-Richardson
October 27, 2016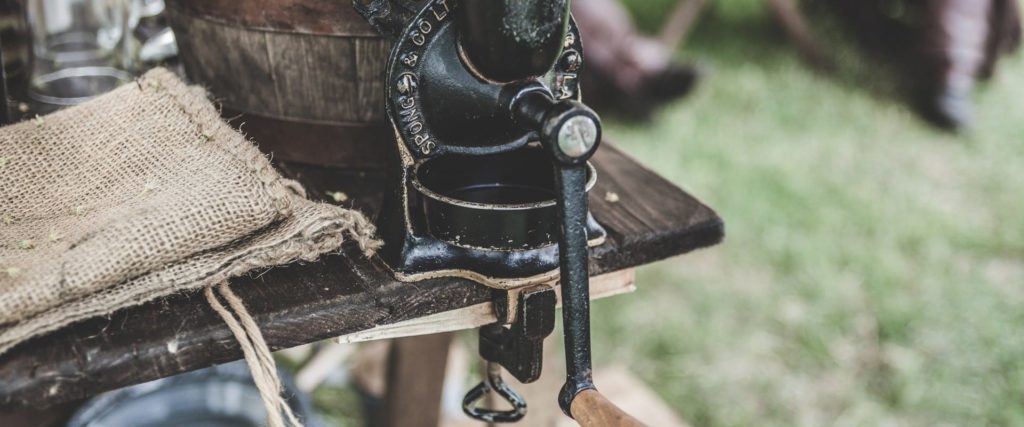 Twitter, Facebook and WordPress all help you connect directly with your clients or audience. But reaching for them indirectly could be even more successful.
Bigger networks often have high demands for quality content but can't always feed the grinder themselves. Offering quality content to the owner of these networks helps them feed their audience and gives you the opportunity to connect with friends of friends.
Provide content to places that need it
Magazines built on advertising, for instance, always need interesting profiles or features to fill out their publications and prevent them turning into coupon books.
When trying to sell our house, I created a Twitter account in the character of our property: @jamjarhouse. This idea got the attention of a local property magazine and bagged me a free coverline and double page spread.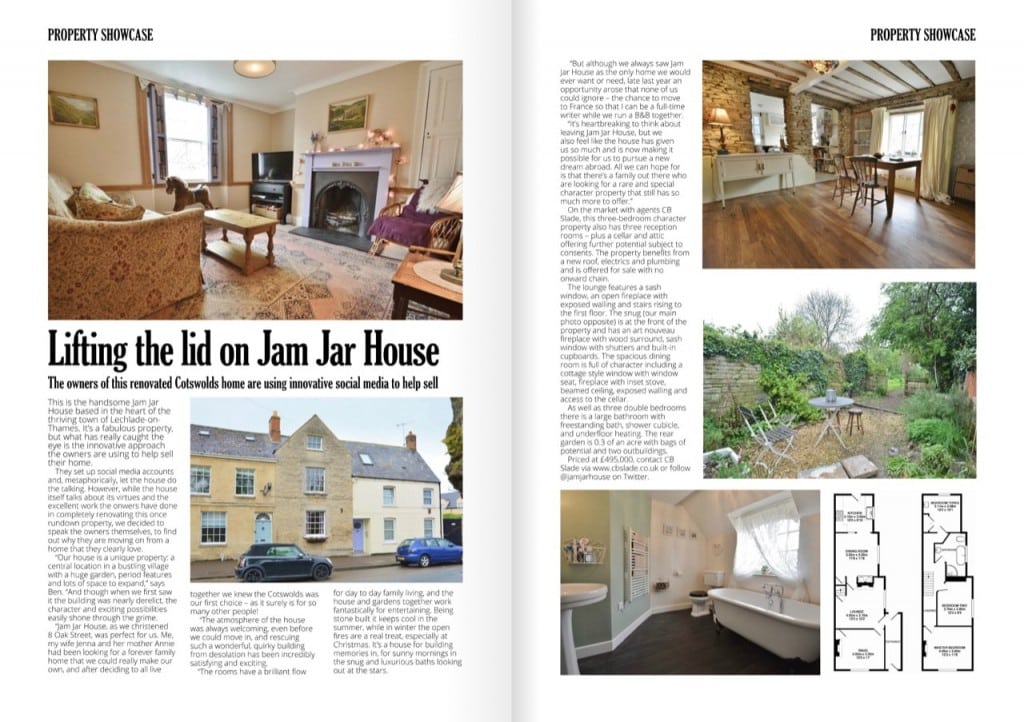 Offer content to the subscribers of larger providers
Email newsletters challenge everyone, big or small, because they need to be regular and they can't go out empty. If you can fill the gap it means they don't have to.
If you've written a reference book and published it as an ebook don't just send it to your own email list. Find providers that crossover with your topic and offer the ebook for free to their subscribers.
Contribute guest content to successful websites matching your interests
For example, this post!
If you have contacts with bigger networks than you, then great, but otherwise simply drum up a list of five or more decent sized content providers that fit with your business.
Fire off at least three outlined ideas for guest posts to each contact on your list, making sure your content hits both their niche and offers a peek into your own knowledge and skills. If your ideas are good enough, no one with content gaps to fill will turn them down.
Image credit: Clem Onojeghuo – Black Steel Grinder on Brown Wooden Table (Header) – Cotswold Property July 2016 (insert)